THE DIFFERENCE STARTS HERE WITH ONE-ON-ONE CARE!
Contact Us Today to Schedule an Appointment at
Dr. Dianne Miller, DPT, focuses on a detailed evaluation and hands on, manual therapy as well as a progressively challenging exercise program to ensure success. Here at Ambler Physical Therapy, we make sure that our patients are educated about their care and how to continue their progress even after being discharged.
Dr. Dianne's dedication to your experience is unwavering; You are her priority. She invites you to experience the difference!
Get Instant Access To These 4 Ebooks Today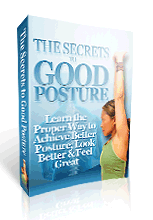 Enter your email address below for instant access!